Light Bright Signs at Work
Hot weather, cold weather, wind, rain and snow a black sign with big colorful letters standing out by the road advertising your event, business, sale or perhaps congratulating a long time co-worker gets seen. Night and day a Light Bright Sign is on the job.
Just some of the types of Light Bright Signs customers
Michigan's Black Signs at work along roadsides across West Michigan, Mid Michigan and beyond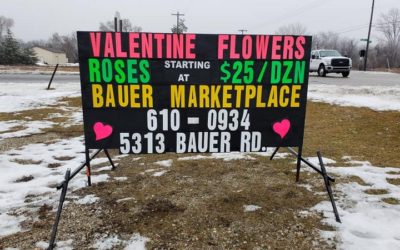 Valentine's Sales Rise with a Black Sign Bright Lettered Black Signs to Grow Love and SalesValentine's DayPortable Black Sign Rentals from Michigan's Leader in Black Sign AdvertisingLight Bright Sign's portable black signs make sense to bring people into your business...
read more
Location
7639 Division Ave S
Grand Rapids, Michigan 49548
Join Light Bright Signs on Facebook