Advertise Yard Sales and Garage Sales with a Light Bright Sign Rental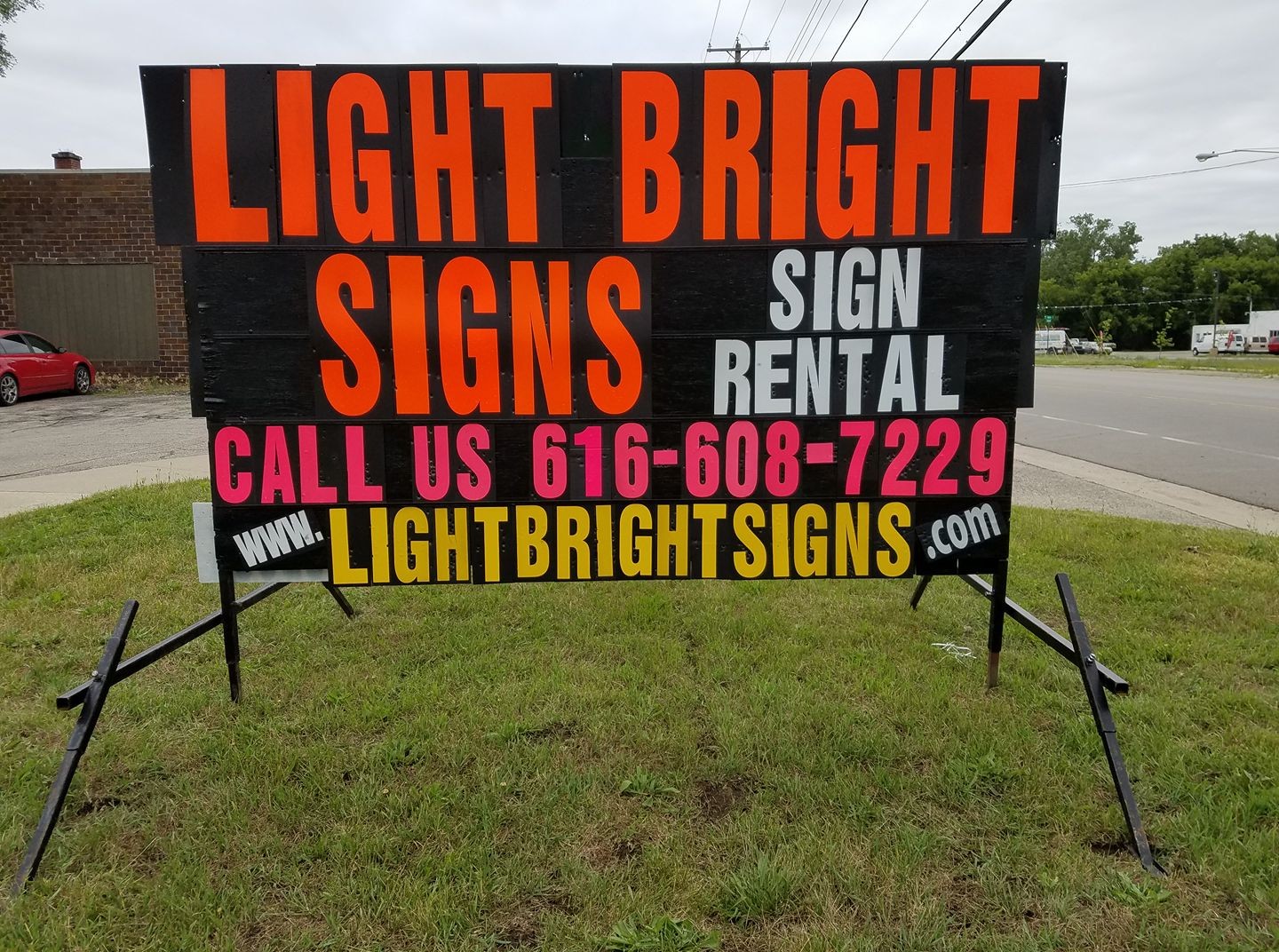 Yard and Garage Sales Road Side Advertising
Portable Black Sign Rentals from Michigan's Leader in Black Sign Promotion
Custom portable black signs with big bright, highly visible letters makes sharing your groups yard and garage sales with the public even better. Just place a Light Bright portable black sign on the side of the road and watch folks come around on the day of your yard or garage sale!
The leader in Michigan's Black Sign business, Light Bright Signs gets the word out across the Great Lakes state! For more information call Light Bright Signs at (616) 608-7229 or tap here to contact us!
Ready to start your order, do it online when you click or swipe now!
Ready to start your order? Start an order online
Location
7639 Division Ave S Grand Rapids, Michigan 49548
Join Light Bright Signs on Facebook